In the community
A Dentist in Temecula That Actually Cares!
Volunteering in our Community and Abroad
A Helping Hand
There are thousands of people in our very own community that have either very limited or no access to dental care. We believe in giving back and being a part of the movement to help those in need, both right here in our backyard as well as our global family.
We proudly participate in programs like:
Give Kids a Smile
TeamSmile with the San Diego Chargers
Ethiopia Smile
We are also partnered with both the Temecula Valley and Murrieta School District to provide free care to students in need.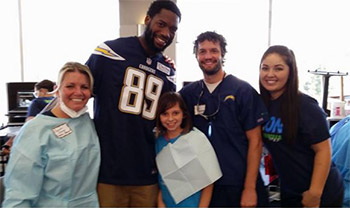 Education
Good oral health begins with education and prevention. What better way to get kids started on the path to a great smile than to teach them early. Dr Skidmore and his team volunteer yearly to provide oral health education and screenings at several schools in Temecula and Murrieta.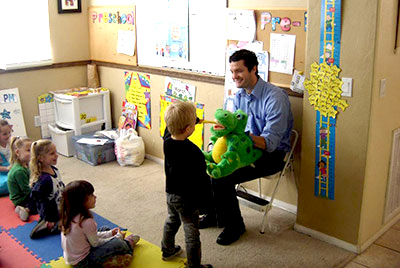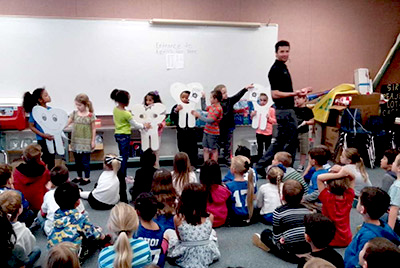 ''The best way to find yourself is to lose yourself in the service of others.
Physical & Oral Health
Physical health is just as important as oral health. Dr. Skidmore has always had a passion for soccer and has carried that passion forward to benefit the community of Temecula Valley by volunteering his time to help improve the skills of the up-and-coming Temecula Junior soccer players, and anyone involved in the Friday Night Lights football program. In fact, Dr. Skidmore is so invested in oral health that he fabricates custom mouthguards for any team at cost.